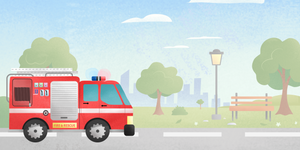 about
Helping kids through their first emergency is no easy task. Thankfully, our heroes are on the job! 
My First Emergency is a fun and engaging children's book series where the ambulance, fire brigade and police come to help.
Join Ambo Kookie, Fireman Rooey and Police Officer Emy as they help kids during their first emergency. 
Read along with your family and friends to learn what to do in an emergency and important things to know.